VFW POST 10320 CLARK FORK,IDAHO
OUR MOTTO
HONOR THE DEAD BY HELPING THE LIVEING
The objectives of the Veterans of Foreign Wars and CLARK FORK IDAHO Post 10320 are fraternal, patriotic, historical, educational and charitable. We strive to preserve and strengthen our comradeship among our members; we assist worthy comrades; we perpetuate the memory and history of our dead, and assist their widows and orphans; we maintain true allegiance to the Government of the United States of America, and fidelity to its Constitution and laws. We foster true patriotism, to maintain and extend the institutions of American freedom; and to preserve and defend the United States from all her enemies, whomsoever.
IF YOU ARE INTERESTED IN JOINING THE CLARK FORK VFW POST 10320 OR WOULD LIKE INFORMATION.YOU CAN CONTACT CPO Alan Roach,USN (Ret) EMAIL : bearhunter@wildblue.net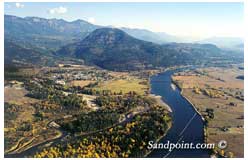 The Idaho Division of Veterans Services Contact list
NEW SONG ***AWSOME IF YOU LOVE YOUR COUNTRY THIS GREAT
Cherokee Nation honors veterans at Tribal Council meeting
Good list of reference web sites, claims, etc
U.S. Veteran Compensation Programs
What Students Need To Know About Americas Wars 1920Present
Idaho Legal Aid Services Fair Lending Newsletter
Idaho Legal Aid Services Launches Online Intake Application
PATRIOTIC PHOTO'S FROM THE FOOT LOCKER
"A stitch in time" Retirees-Important Info regarding VA card
FOR ALL IDAHO VETS TO VIEW AND TAKE ACTIONS IDAHO HOUSE REJECTS TAX BREAK FOR RETIRED VETS
Mideast Memorial Wall This is a story I had not heard about - everyone needs to know what and where it is!...... My hat is off to all the Motorcycle Jockeys that had a hand in bringing this to our attention. Our Liberal Press did not see fit to publish it, and Hollywood was not involved.
National Healthcare Bill Betrays Veterans VA, Tricare Protection Promises Need Repeating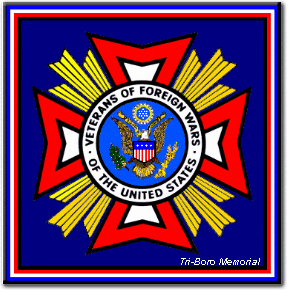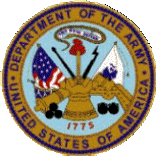 VFW IDAHO** DEPARTMENT OF STATISTICS**

Remember the War in Korea and honor those who served June 25th
http://en.wikipedia.org/wiki/War_Memorial_of_Korea
In the predawn of June 25, 1950, ninety thousand North Korean soldiers, their columns led by Soviet-built tanks, crossed the 38th Parallel and invaded South Korea.
The attack into South Korea caught America unprepared. Meager military budgets of the late 1940s failed the war fighters. Troops were not trained or organized. The weapons they needed were in disrepair, in warehouses, in storage parks or yet to be updated and put into production.
Of the ten active divisions, only the one in Europe was up to strength. The other nine lacked the normal third battalion in their infantry regiments and had just two instead of three firing batteries in the artillery battalions.
The initial North Korean assault pushed the South Koreans and Americans into a defensive perimeter around Pusan. The enemy had overrun the remaining peninsula. The fighting was savage.
With backs against the sea, officers gathered to hear General MacArthur's field commander, Lt. Gen. Walton Walker, speak to the assembled staff.
"We are fighting a battle against time." Walker said. "There is no line behind us to which we can retreat. We must fight until the end. Capture by these people is worse than death itself. We will fight as a team. If some must die, we will die fighting together. Any man who gives ground may be personally responsible for the death of thousands of his comrades. We are going to hold this line. We are going to win."
With heroism, daring and resourcefulness, our troops finally stopped the initial North Korean surge, and with the Marine Corps landing at Inchon, they brought the fight for freedom to hill tops and mountainous battlefields pushing back the North Koreans from their attack on that historically infamous day in 1950.

CALLING ANGELS & PORTRAITS OF THE FALLEN

PATRIOTIC REMEMBRANCE- Almost every holiday has its song - "White Christmas" and "Easter Parade" are classics. But somehow a song for Memorial Day has been missing. Until now. The song pays tribute to the "men who stood tall with pride", who met the call when duty beckoned and "all gave some, some gave all."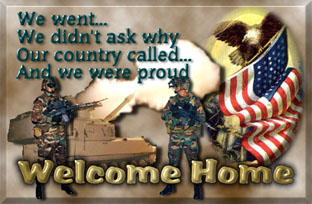 Countless veterans are currently suffering from life-threatening illnesses that are a result of exposure to asbestos, a material that was commonly used in hundreds of military applications, products, and ships because of its resistance to fire.


U.S.SMALL BUSINESS ASSOCIATION Programs and services to help you start, grow and succeed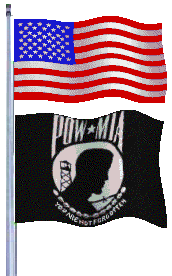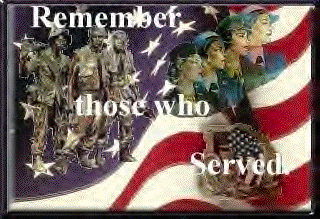 Viet Nam era Vetrans Links to memorial pages organized by Home of Record. The official Home of Record is the location listed by the serviceman as his residence when he entered military service. It may not be the military member's residence at the time of death.

Only two defining forces have ever offered to die for you, Jesus Christ and the American G.I. One died for your soul, the other for your freedom.

WHEN THEY HEARD THE CALL, SOME GAVE ALL
VIETNAM WAR - AREA OF OPERATIONS MAPS This site required 6 yrs. to complete. Those who were there will probably see some familiar areas on the maps. South East Asian War - Area Of Operations 1965 - 1975 (The Vietnam War)
PARASITES WARNINGS VIETNAM VETERANS
American Callsigns - The Free Veterans Business & Employment Network. : business, career, employment, military, network, transition, veterans
"MILITARY BROTHERHOOD" THERE'S A BOND BETWEEN VETERANS INFORMATION POSTED DAILY CREATES A METHOD OF COMMUNICATION TO HELP INSURE THAT ALL VIEWERS BE MADE AWARE OF PASSED AND CURRENT EVENTS, THAT PROVIDES INFORMATION TO ALL PERSONNEL. PLEASE TAKE TIME TO PLACE YOUR COMMENTS
OPERATION SECURITY WARNING Not sure how many this will reach, but if you know anyone to whom this might apply, please share this information.
OPERATION SUPPORT OUR TROOPS.US
TO ALL VETERANS,WHETHER YOU BE NAM,KOREA,GULF,AFGANISTAN OR IRAQ,YOU NEED TO HAVE A YEARLY PHYSICAL AND A CAT SCAN,"DEMAND IT,BUT BE NICE".YOU WERE EXPOSED TO MORE CHEMICALS THAN ANY ONE WILL ADMIT TO.
Navajo Code Talkers: World War II Fact Sheet
SOMETHING TO REMEMBER One detail that is not mentioned is that in the District of Columbia there can never be a building of greater height than the Washington Monument.